VIBRANTLY POTTED Earrings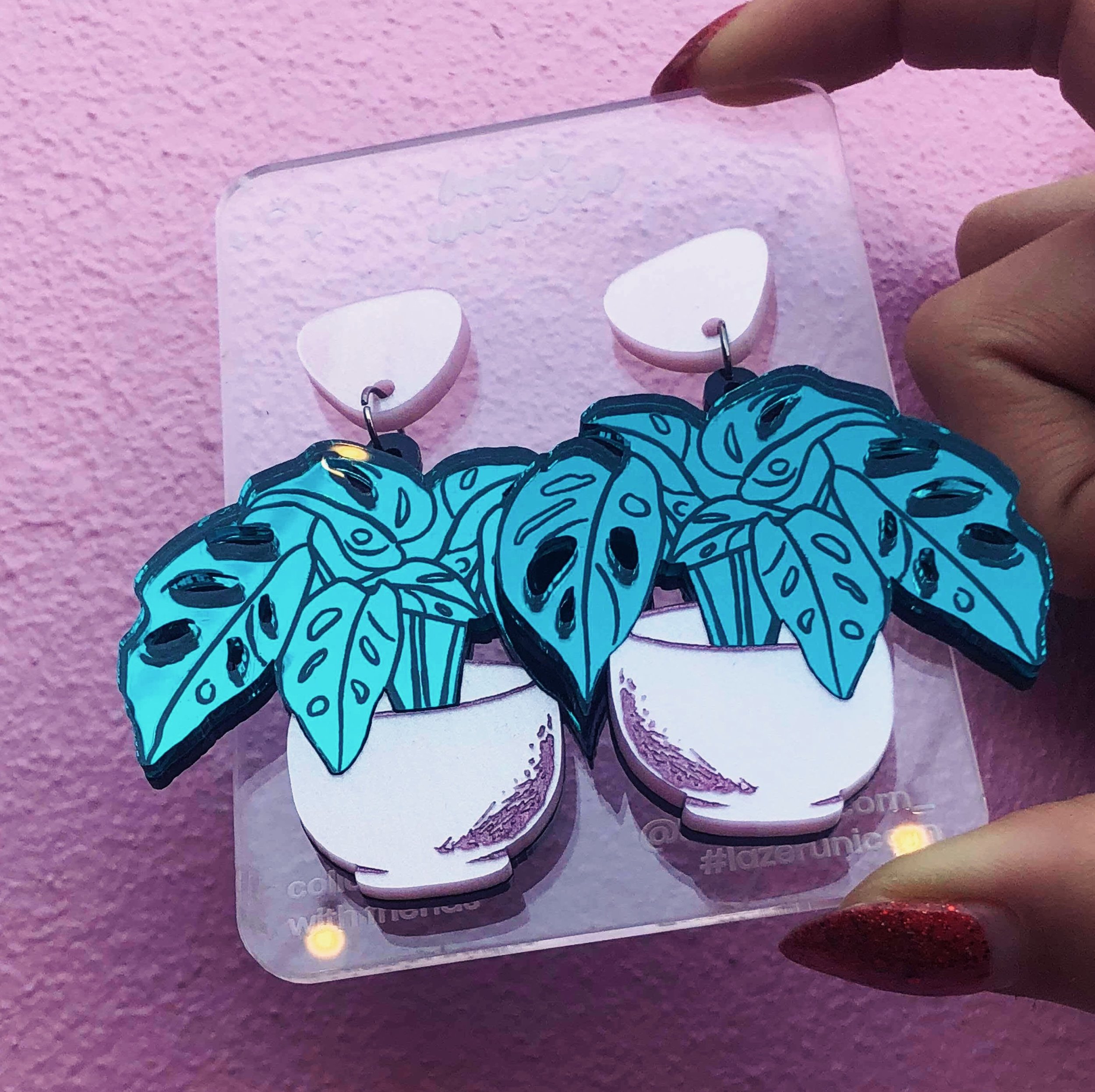 VIBRANTLY POTTED Earrings
Just like the amount of sunlight this beauty likes to receive, this monstera is vibrant! With it's candy pink pot, it remains tame, but when left alone climbs high towards the sun. This design is for people who look tame, but are vibrant and like to let their hair down. Wear this as a symbol of the wild you!

[Price List]
VIBRANTLY POTTED
$50 for brooch
$60 for earrings
sold out
[Plant Charmer collection]
The Plant Charmer collection was created to capture resilience, vibrancy and freedom, shown in nature by beautiful plants and animals. Will you be charmed?
[Making & Delivery Times]
Lazer Unicorn brooches, pins and earrings are sketched, laser cut and hand assembled by Alex Lawton in Australia. Brooches and earrings may take between 4-6 weeks to make with love and accuracy. Each brooch and earrings are beautifully packaged with an clear acrylic backing, and carefully bubble wrapped and posted to you. Please see my website for more details.

[About the Maker]
Hey, I'm Alex Lawton, a maker and designer from Brisbane, Australia. I love creating to empower others and share a little bit of love around. As a workshop host and events organiser, I enjoy meeting people in person and seeing people learn and make together. Hope you enjoy the latest collection xx